Pinterest Canva Templates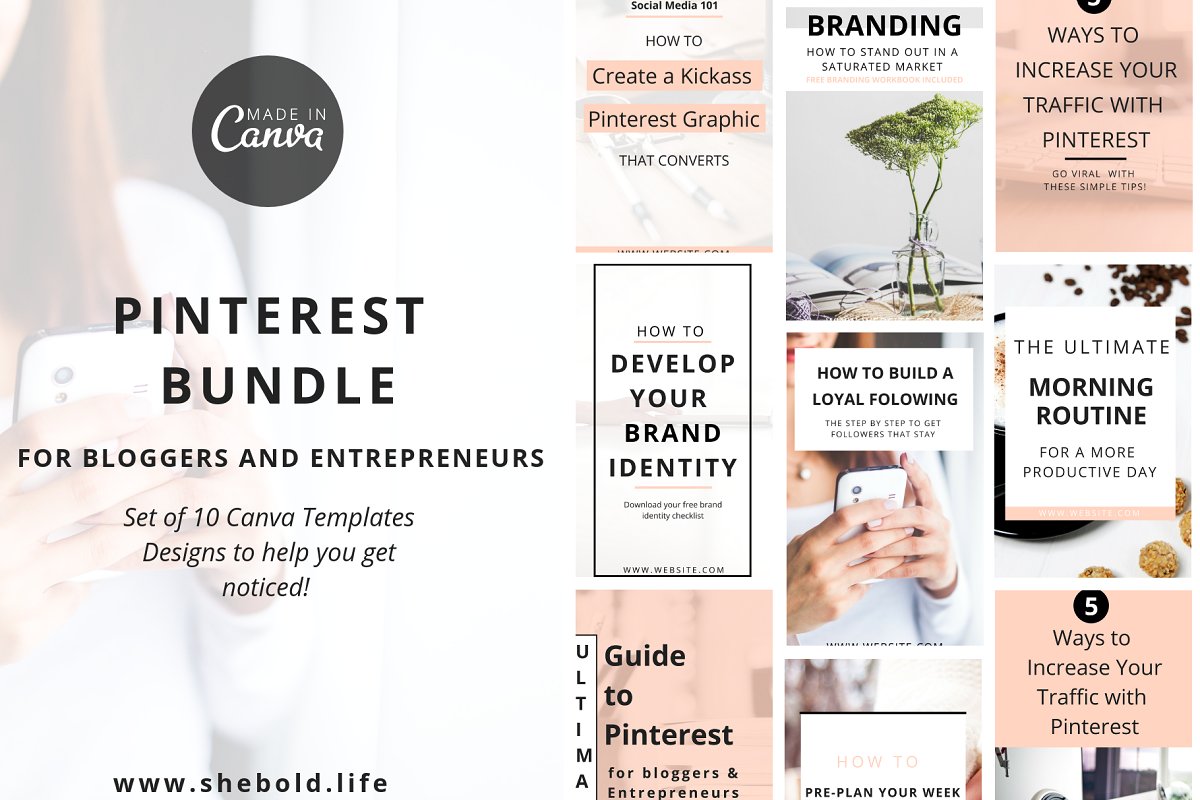 Pinterest Canva Templates
Pinterest is a search engine that can help generate traffic and business to your website. Since it is a visual platform you need to capture the right audience with visuals that get you noticed, re-pinned, and drive traffic to your website. With these fully customizable Pinterest graphics for Canva you will be able to capture leads, traffic, and so much more!
The first thing you have to realize is that blog post goes viral for several reasons -It's unique yet captivating! -It makes you feel like you can do anything! -It solves a problem that no one else may have thought about.
These 10 Unique Templates are easy to use and can be edited on one platform...CANVA for free.
What's Included
-10 Pinterest Graphics with the dimensions of 700 x 1200 -Detailed Tips on how to make your blog posts go viral -Unique Designs that has been proven to increase traffic! -Strategically styled to drive more traffic and get you more customers
How can I unzip product files?
PC: To extract a single file or folder, double-click the compressed folder to open it. Then, drag the file or folder from the compressed folder to a new location. To extract the entire contents of the compressed folder, right-click the folder, click Extract All, and then follow the instructions.
Mac: Double click the .zip file, then search for the product folder or product file.